First the bad news:
Michael had a bikecrash and hugged a tree. After some investigations it was clear something in the elbow is broken and it needs a surgery. He also has a crack in the haunch and some bruises.
The surgery went well and he is back at home. Will need a lot of time and therapy until he is back on the bik.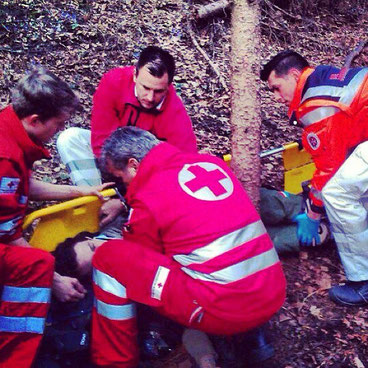 The good news:
Sam is after nearly 2 months after his crash in italy, the following surgery and 1,5 months of therapy back on bike!! He did some small enduro rides last week and the elbow feels good, but will still take some time till he is back on the downhillbike.