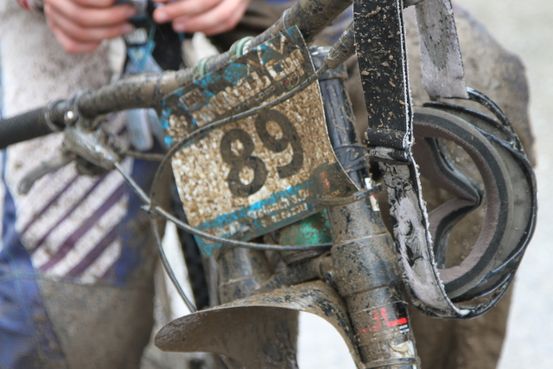 The IXS German downhill cup is behind us. It's not only the third race for the team of the year, it's also the third rainy race in three weeks!!!
It started to rain on thursday until friday night, because than it started to snow. Saturday morning was a bit sun but then the expected rain returned!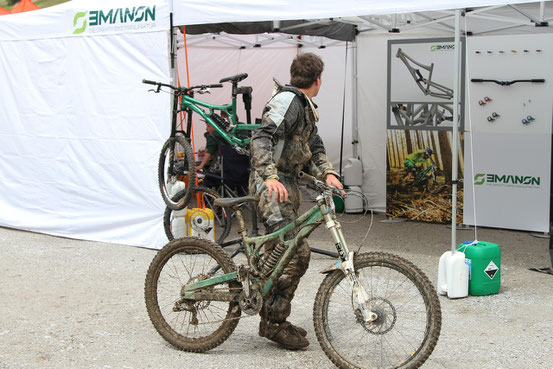 After the good results of the Austrian Extreme Cup race at Mautern we hadn't the best race weekend at Steinach.
Sam got after a safe run 124th. The injured arm is still a problem. Dario unfortunately did not finished after a crash in the fourth corner and following technical defects... Andre got after some mistakes 94th (14th juniors). We still had a good time with the Emanon team!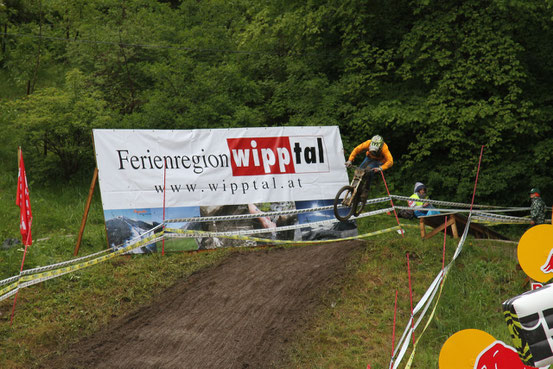 On wednesday we're off to the downhill worldcup at Val di Sole. Andre will compete there at his first worldcup in his first junior year!!
Watch out the livetiming and wish him luck! :)
Updates you can find on our facebook page: www.facebook.com/emanongrt