It has been a while since our last news report, sorry for that! Here are some short news about our last races.
The last race for us was the european cup at Wiriehorn. The location was really awesome. Good lensescape, nice weather, friendly people!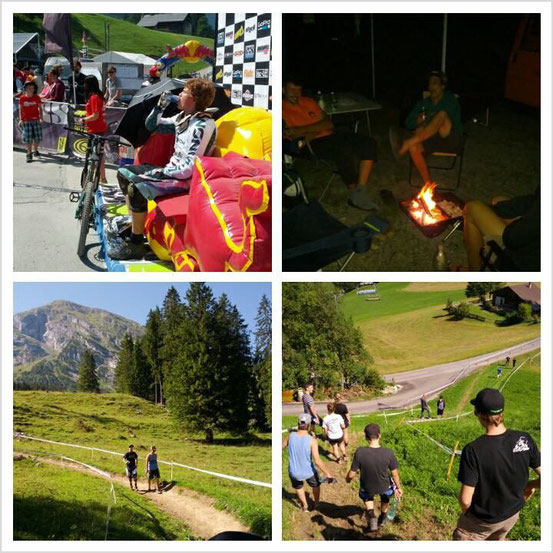 The track was fast, loose but we had a lot of fun!
Dario had a flat tyre in the seeding run so he started first and sit a while in the hot seat. His run was not really good but he still ended up 5th.
Unfortunately Sam and Andre both had a flat tire in the upper part... Not the best weekend ;)
Andre is still in Switzerland and will compete at the IXS Swiss cup at Anzere this weekend!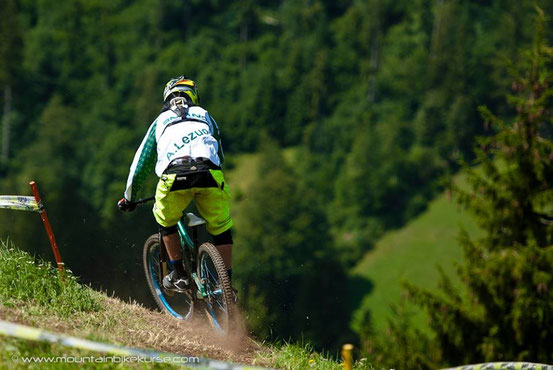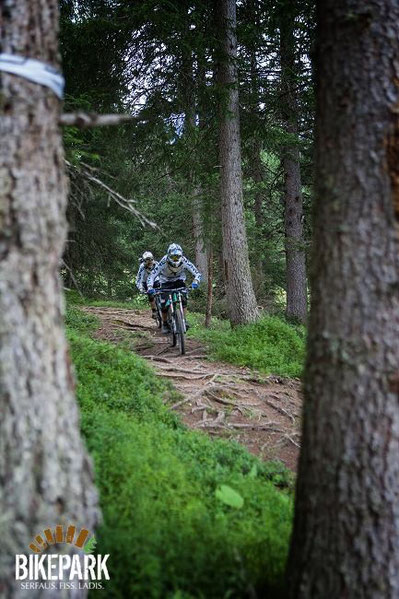 Sam and Dario at the new Bikepark Serfaus, Fiss, Ladis!
Before that Dario, Sam and Nico were at the italian national champs at Prali!
We had a bad weekend. Dario crashed hard and wasn't able to have a good race. Also Nico crashed in the finals and Sam had problems with his arms.
While the rest of the team was at Prali, Andre competed at the Nordkette Downhill.PRO. He was a favorite for winning the 2000€ at the junior category.
Unfortunately Andre crashed hard because of a photographer who was ON the track!!! What a shame. He still ended up second....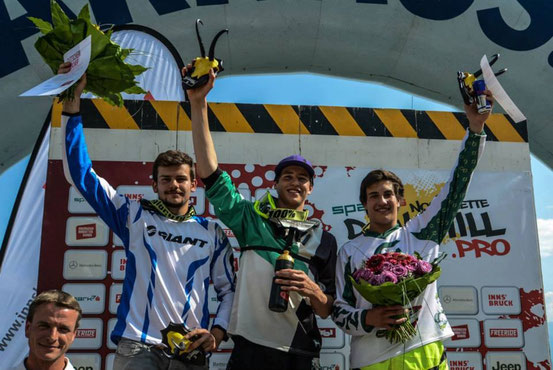 The week before Nico was at the rookies cup at Ochsenkopf (GER). In his first Kids 2 year he ended up 20th overall and 4th in his age!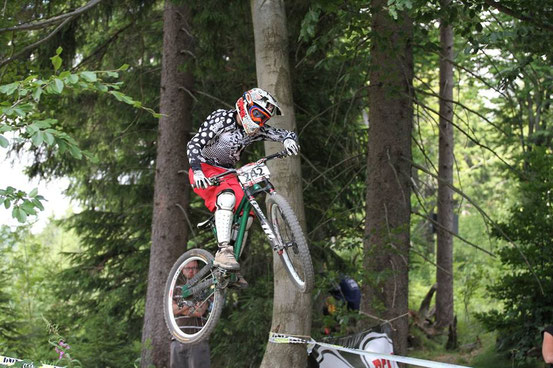 The austrian national champs:
Dario had a few bad crashes and destroyed his fork and a front wheel in the training. In the seeding he also crashed and hurted his wrist. In the final run he had a slow rider in front of him but still ended up 4th, only 0,2 seconds from the podium!

In the Austrian Junior cup he still took the win!!! Still a good result for him after this weekend.

Andre was 3 times on the podium.
3. In the race, 3. in the Austrian Junior cup and 3. in the national ranking only 3sec behind the fastest!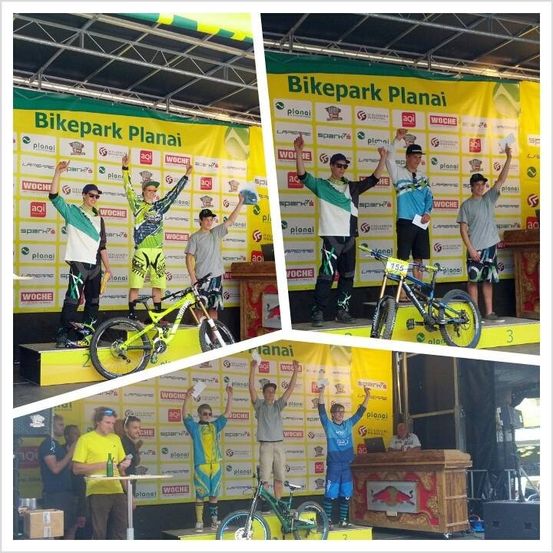 At the european cup at Leogang Dario was on fire! It was one of his best races and he showed what skills he got!

In his first U17 year he got 4th in the seeding run and ended up 6th in the finals at a european cup!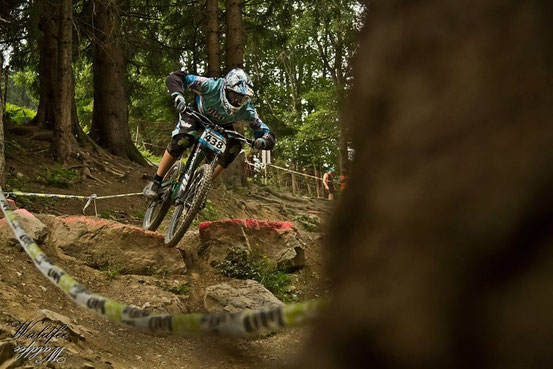 Before the IXS Cup Leogang we were at Val di sole for Andre's first worldcup.
Unfortunately he had a really hard crash in the training (Video) and was not able to race.
After a check in the hospital we were relieved that nothing was broken or damaged hard!
He needed to take a break for a few weeks.