Our last race was at Maribor, Slovenia a european cup.
The weather was again really bad. It rained the whole weekend and the view was horrible because of the fog.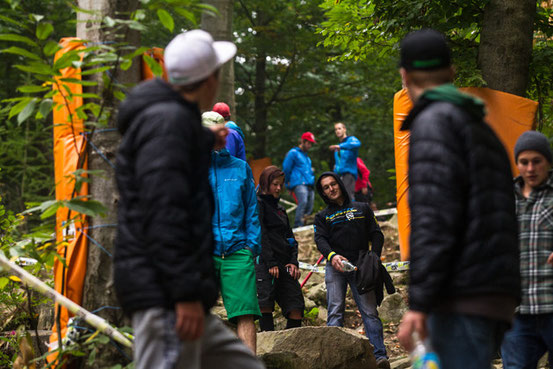 Trackwalk - the famous rockgarden Photo: Thomas Dietze
In the seeding run Dario finished 11th with many mistakes.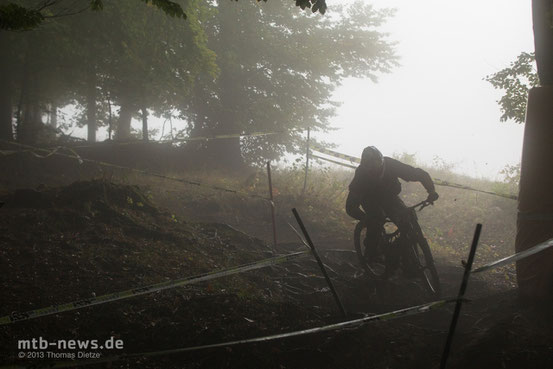 Dario in the fog of Maribor. Photo: Thomas Dietze
In the final run Dario had a little crash on the upper part but still ended up 10th.
In the overall ranking he finished 10th in his first U17 year!!! He has one year to go in this class, next year will be killer!
Our second worldcup was at Leogang, Austria.
The track was a bit different to the last years and because of the weather conditions tricky to ride.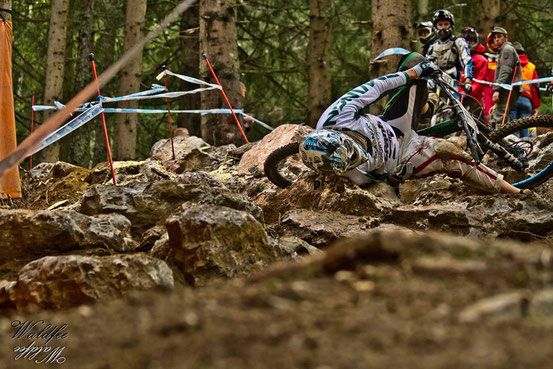 Andre hat again no luck. He crashed in saturdays training and hurted again his shoulder. He was not able to ride and so his second worldcup was prematurely terminated...
On sunday morning also Dario had a huge crash on the big final jump. He was taken to the hospital because they suspected back injuries. Fortunately Dario had NOTHING, only a few bruises...